Factor is an international group specialized in providing global, innovative and sustainable solutions in areas such as climate change, energy, sustainability, trading or internationalization.
The firm's working method is based on offering specialized knowledge, with a deep-rooted costumer perspective under a global approach. To do so, we have built an extensive international network of offices and collaborators which is growing steadily. Constant innovation is the basis of our trajectory and experience. We pride ourselves on providing services which combine academic knowledge and practical experience.
Since 2004, the firm has taken part in more than 1,100 projects for more than 700 clients, public and private, in over 40 countries. We have also conducted business transactions in carbon markets for a volume amounting to more than 310 million €. Factor is made up of an international and multidisciplinary team of more than 30 members, spread throughout our network of offices in Bilbao and Madrid (Spain), Bangkok (Thailand), Mexico City (México), Milano (Italy), Hannover (Germany), Guayaquil and Quito (Ecuador), Couva (Trinidad and Tobago).
We have worked for several International Organizations in the development of climate change policies and institutional capacity building in the areas of climate change related fields. Some of our main clients are the World Bank Group (WB), the Asian Development Bank (ADB), the Asia-Pacific Economic Cooperation (APEC), the Inter-American Development Bank (IDB), the European Commission, (EC), the European Bank of Reconstruction and Development (EBRD), the Development Bank of Latin America (CAF), the French Development Agency (AFD), the United Nations Development Program (UNDP), the Green Climate Fund (GCF) and several regional and local governments, of developed and developing countries, among others.
More than 14 years' experience in designing national and international strategies and plans related to climate change adaptation and mitigation as well as vulnerability assessments and climate resilience including institutional strengthening, awareness raising and moderating consultation processes and workshops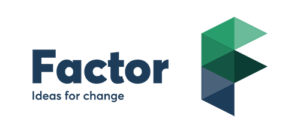 Contacts
Craig Menzies
cmenzies [at] iamfactor.com
tel. (+34) 91 536 30 45
Website